LNA Expertise's team will guide you with 4 main missions:
Accounting mission
creation of the annual report and consolidated accounts or interim progress reports,

the implementation of financial reports,

creation of business plan,

help drawing up bank financing deals.
Social mission
hiring formalities,

payroll,

interim or annual social security reports,

assistance with social agency checks (URSSAF…),

customised advice that is adapted to the needs of your company.
Tax mission
implementation of tax integration,

assistance with tax audits,

tax optimisation

VAT
Legal mission
We have implemented a legal service for our clients, specialised in company law, in compliance with our standards.

We give advice on the legal structure of companies and the formalities for creating them, and we will assist you with the annual approval of accounts.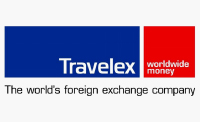 Testimony by Denis LEROY, Managing Director at Travelex Bank:
"Laurent Nadjar has helped us with the strategic review we started within our company. Their recommendations were very accurate and the results that followed have been very positive."
Testimony by Christophe CURT, Business Analyst, PPG Architectural Coatings EMEA Southern Europe:
"We especially appreciated how reactive LNA is as well as the accurate of its analyses."