Laurent NADJAR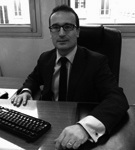 With 13 years experience and a diversified profile, both in auditing and Transaction Services activities (Constantin Associés: 3 years, Deloitte: 10 years)

Laurent NADJAR has taken part in and managed several missions:

financial auditing for clients such as Yoplait, Façonnable, Pioneer, Arte or Mondi Packaging and

due diligence (acquisition audits) for investment funds (such as CDC Services Entreprises, Natexis Industries and Natexis Investments, Crédit Agricole Private Equity or Finama Private Equity) and for companies (such as for example ALTEN, Brime Technologies, Keyrus).

In January 2006, at the age of 36, he founded LNA (Laurent Nadjar & Associés).
Laurent DESSAUX (Manager)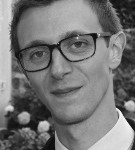 Thanks to his business school education, Laurent developed qualities that are vital in his profession: rigour, a critical eye, good organisation.

With 7 years experience working at a firm, he audited companies of various sizes (small and medium-sized companies from 30 to 1,000 M euros in turnover) and in different sectors (retail, construction, hotels, etc.). This diversity has allowed him to acquire the necessary skills and knowledge for auditing any type of company.

Having joined LNA in 2010, he is now a manager of the auditing division. He works with financial auditing, due diligence jobs or the appraisal of contributions.
Shirly TEMIM (Manager)

After obtaining a university degree (MSTCF), Shirly acquired deep knowledge in different areas such as accounting, social and taw law, competition and finance.

Her professional experience of 8 years in a firm (4 as a mission leader and 1 as a manager) has allowed her to develop true skills in these different areas to then bring customized advice for each request.

She joined LNA at the start of 2011 and now has the operational responsibility of a large part of the firm audit projects.
Lionel MACHADO (Manager)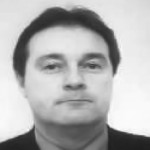 Regularly taking part in training sessions in these areas such as social law, finance, management, consolidation or taxation, throughout his career Lionel has known how to put his knowledge and skills at the service of his clients.

His many years of experience in firms (21 years) and companies (12 years) have given him an experts view of his work, both thought-out and critical, and on the work of his associates. He knows how to use all his strengths to help his own clients and also the clients of the entire consulting section.

Having joined LNA in 2010, he is responsible for a large part of the firms accountancy projects.